Continued from previous weeks…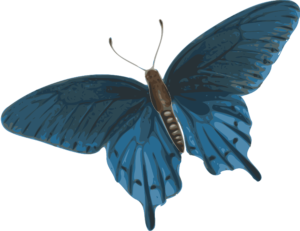 Mona, dusting herself off, is staring at the forest surrounding them.  "This is L.A.?"
Gary's still lying on the ground, motionless with a hand covering his jaw.
The wino, temporarily shocked into sobriety, answers Mona..  "This was L.A."
Ritchie throws his hands up.  "Where's the beach?  Where's mah house…even if the stairs are…were…will be broken?"  He glares at Gary.  "Not that far into the past, fool!"
Mona kneels to touch Gary's face.  "Gary!  Gary!  Are you okay?"
The wino kneels beside Mona, lifting Gary's hand off his chin.  "Bad bruise."
Mona:  "Part of Ritchie's house musta' hit him.  When it fell apart and…"  She fights back a sob.  "And…  And…"
The wino finishes for her.  "And vanished."  Then he frisks himself with violently shaking hands, diving into a baggy pants pocket to locate a bottle of wine, miraculously unbroken, and guzzle quickly.
Ritchie, running around in tight circles muttering to himself, pauses to roll his eyes at Gary's bruised jaw.  "And of course it turns out that this dumb white boy, who's caused all this trouble, has a glass jaw."
Mona springs to her feet.  "Ritchie!  You didn't!"
Ritchie wheels away in silence, kicking tree trunks and punching branches as he storms off into the forest.  Then he freezes.
Mona jumps to her feet.  "What now?"
Ritchie turns back toward her with a smile and starts to sing as he returns to her side.  "Baby, everything is all right.  Uptight, clean out of sight."
Mona mimics Ritchie's usual question.  "'Say what?'"
Ritchie addresses the still-unconscious Gary.  "Hey, white boy, that's some powerful pot you laid on me.  I've never hallucinated like this!"
"Ritchie!"  Mona punches a tree branch, hard, then holds up a bloody fist.  "This is real!"
Ritchie:  "Mona, baby, didn't I see you take some of that 'better than acid' stuff?"
Mona points to the wino.  "You don't believe me because I'm a girl…and not a blonde so it isn't even worth your time to pretend you believe me.  But ask him!"
The wino staggers a bit, back to being drunk, but produces a filthy handkerchief to clean the blood off Mona's fist.
Ritchie rolls his eyes and kicks another tree trunk.  "Not a damn splinter left of mah house, but the wino survives?  'The past.'  Me and my big mouth."
Mona puts her free hand on Ritchie's shoulder.  "Better a forest from the past than underwater after the California coast slips into the Pacific Ocean in the future."
Ritchie kneels down to shake an unresponsive Gary while continuing to Mona.  "How we gonna get back to the present with this poor pathetic pale thing out cold?"
Mona, then the wino, join Ritchie kneeling around Gary.  Mona and Ritchie exchange a hopeless look.  The wino rolls his eyes, lovingly caresses his bottle, sighs heavily, and pours some wine into Gary's open mouth.  Gary, choking, starts to come to.
Ritchie:  "Wake up, white boy!  The present!  The present!"
Gary opens his eyes.
Mona suddenly smiles.  "Gary, your pupils are back to normal!  You're back to…"  She trails off as she glances at the forest surrounding them, then exchanges a second hopeless look with Ritchie.
Gary stares wide-eyed at the forest.  "The present…"
The forest remains unchanged.
Gary squeezes his eyes shut.  "The present!"  He opens his eyes to see the forest still there, then stifles a sob.  "I can't do it anymore!"
To be continued next week…