Continued from previous weeks…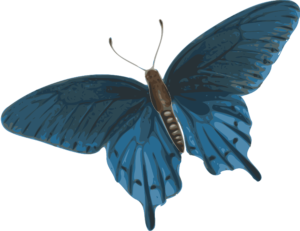 Ritchie:  "Umm, Umm, Ummm!"
Gary and Mona look from Ritchie's grin to what he's grinning at.
Gary:  "The bleached blonde that makes me ashamed of my own race."
Mona:  "The one who only wanted to try her new album on Ritchie's stereo when she thought you…"  She mimics Ritchie while looking at Gary, "…'White Boy'…were Ritchie?"
Gary nods.
Ritchie's still grinning at the bleached blonde with teased, bouffant hair who's bounding down The Strip toward him…with a big, silly grin on her face.  In a short, tight, silver metallic dress.  As she gets closer, a huge clump of teased hair breaks loose from a "hairdo" otherwise cemented into place by shiny hairspray and flops into her face, obscuring her vision.  She reacts by almost choking on her giggles and grabbing the much drabber girl next to her.  "Wow, Donna!"
Donna fidgets with her long, stringy brown hair.  "You're really stoned out of your mind this time, Betty Sue."
Ritchie is mesmerized.  "Betty Sue…"  He caresses his own silver shirt.
Gary smirks.  "The forbidden fruit…"
Betty Sue:  "And lovin' it, Donna!  I love being high!"  She trips into the street, giggling hysterically.  "All these lights are boss!"
Donna almost trips over her ratty bell bottoms as she struggles to drag a resisting Betty Sue back to the safety of the sidewalk.  "Those are headlights, nitwit!"
Betty Sue breaks loose from Donna to spin around with her arms over her head, which makes her already short silver dress a whole lot shorter.  She crashes into Ritchie and starts giggling hysterically again.  "I just love being high!"
Mona's looking up and down Sunset Strip.  Then she turns to Gary.  "This Betty Sue's a nark magnet if I ever saw one.  Better throw that pot Ritchie gave you in that garbage can behind you."
Gary starts to do so, but Ritchie snatches the pot out of his hand.
Ritchie:  "What you doin', White Boy?  This is mah chance!"
Betty Sue grabs Ritchie to keep from falling, then runs her hand over his silver shirt but talks to Donna.  "Way that dealer was dressed was boss!"
Donna:  "Not sure his giving you the last of that 'better than acid' shit he had was 'boss'…"
Gary grabs Donna.  "That dealer!  Where is he?"
Donna jerks free and snatches Betty Sue away from Ritchie.  "Narks!"  Dragging Better Sue after her, Donna starts running away from Gary, Ritchie, and Mona.
Mona puts a hand on Ritchie's shoulder.  "Thought you were going to check out a liquor store down on Pico with the wino.  After what happened to us do you really want to…"
Ritchie:  "I know, Mona.  I know."  He looks down at the sidewalk, but then looks up to see Donna dragging Betty Sue away from him against her will.  He shakes Mona's hand off.  "But this is mah chance!  That blonde is beautiful!  And high as a kite.  One whiff of this fine New York pot and she's gonna' trot after me all the back to the beach and mah 'boss' stereo with KLH speakers."  He runs after Betty Sue.
Mona slumps her shoulders and turns back to Gary.  "Poor Ritchie."
Gary:  "A victim of the times."
Betty Sue has managed to get Donna to stop a short distance away.  Betty Sue spreads her arms wide and throws her head back to look at the sky.  "Boss!"  She starts to giggle again, then stops suddenly.  "I understand everything, all of it."
Ritchie catches up.  "Do you understand what this is?"
Donna starts to snatch Betty Sue away again, but stops when she sees the pot Ritchie's holding out.
Ritchie stands tall.  "This here is super fine, gen-u-ine, Panamanian Red!"
Donna:  "Hey…  No stems.  No seeds.  Who processed this shit?  A tobacco company?"
Betty Sue sounds breathless.  "Wow!  This stuff looks 'better than acid,' too!"  But she's distracted by the headlights again, trips into the street, and jumps aside just in time as a car zips by.  "Cars…  I don't like cars."
Donna sidles up to Ritchie, still eyeing the pot.  "Hey, I like that silver shirt."
Betty Sue staggers about behind them, still in the street.  "But maybe they'll get rid of cars someday…"
Donna runs her fingers over Ritchie's shirt.  When a car honks behind them, she reaches back to yank Betty Sue out of the street.  "Hey…  Betty Sue here in her silver dress and you in your silver shirt…"  Donna trails off as she shoves Ritchie and Betty Sue together, standing back to admire them as Ritchie rather sweetly wraps his arm around Betty Sue.
Betty Sue glares after the car that honked at her.  Her escaped clump of teased hair obscures her vision so she can't really see Ritchie's face.  She snuggles up to his shirt and smiles.
Even Gary smiles as he and Mona catch up.  "'It had to be a blonde.'  Mickey Spillane would love this."
Betty Sue looks up and repeats Gary's last words, "…love this."
Donna stands back a bit farther and mimics taking a picture of Betty Sue and Ritchie.  "All that silver metallic clothing.  You don't look like you were born in the '40s.  You look like two people who were born in the 25th Century!"
Betty Sue:  "…two people who were born in the 25th Century!"
Gary screams, "No!  Don't say that!"
Mona:  "Born in the 20th…"
A crackle like lightning fades away.
Mona:  "Too late."
Donna stares at the empty sidewalk in front of her.  "Betty Sue!"  She looks all around, finally turning to Gary and Mona.  "Those two just…"
Mona and Gary finish Donna's sentence together.  "Disappeared."
Donna starts shaking.  "Maybe I should go home to my parents.  Go back to school.  Buy some hair rollers…saddle shoes."  She darts off through a crowd of late-night revelers.
Mona and Gary stand in silence.  Slowly they draw closer and wrap their arms around each other, still staring at the empty sidewalk where Ritchie and Betty Sue were.
Mona:  "Do you think they'll make it back?"
Gary:  "Maybe they won't want to."
Mona:  "Maybe…"
Gary:  "Maybe what?"
Mona:  "Maybe…just maybe…none of this really happened?"
A random late night reveler, dressed like a court jester from long ago, leaps into the empty space where Ritchie and Betty Sue were.  The jester starts juggling three sparkly balls, winking at Gary and Mona.  Then he pockets the balls, bows low with a flourish, does an about face and bows again, flipping his tunic up to show off the top of his diamond-patterned leggings before leaping away to perform for others.
Gary:  "How will we ever know for sure if any of this was real?"
Mona:  "There's only one way."
Gary:  "How?"
Mona:  "The Reverend."
Gary:  "What reverend?"
Mona:  "The one that died saving Ritchie's life.  If this really happened, and they don't come back, that Reverend should still be alive now."
Gary:  "Right!  Because Ritchie hasn't been born yet!  Where was that Reverend again?"
Mona:  "Up north.  The town was Ukiah.  His church was called Peoples Temple."
Gary:  "Yeah, yeah, now I remember the wino going on about it when we were in the forest.  And that Ritchie gave you the full name for 'Reverend Jim' the night he first told you about that car accident."
Mona:  "Yup.  That's the one."
Gary:  "People's Temple…"
Mona:  "Sounded like some kind of sick cult, liable to do something stupid."
Gary:  "Hope they haven't followed through on their dream to move to Guyana yet, so we can ask them if their Reverend's still alive."
Mona:  "But we've got his name…"
Gary:  "True, but do we really want to go through the phone book, including the Guyana phone book, to track down anyone with a name as common as Jim Jones?"
THE END